Royaume-Uni : Pfizer à l'amende pour surfacturation
Discussion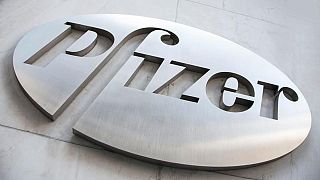 Pfizer écope d'une amende record de 99 millions d'euros pour surfacturation en Grande-Bretagne.
Le gendarme britannique de la concurrence reproche au géant pharmaceutique américain d'avoir abusé de sa position dominante quand son médicament antiépileptique est devenu générique, son prix échappant par conséquent à toute régulation.
Les dépenses du système de santé publique, le NHS, pour les cachets de phénytoïne sont ainsi passées de 2 millions de livres par an en 2012 à plus de 50 millions en 2013.
Record fine sends message to #pharma sector that CMA determined to protect NHS and taxpayers from being exploited https://t.co/57GF1BgNYlpic.twitter.com/MK5lQaUfJS

— CMAgovUK (@CMAgovUK) 7 décembre 2016
Pfizer va faire appel.
Son distributeur britannique, Flynn Pharma, devra lui s'acquitter d'une amende de 6 millions d'euros.
Avec Reuters.