Ces femmes meurtries et fortes du Cambodge
Discussion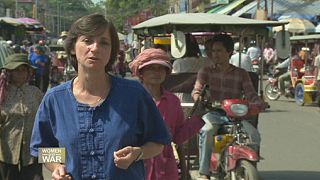 Women and War vous retrouve ce mois-ci au Cambodge, pour rencontrer Meth, Davy, et Somaly.
Dans un pays où le proverbe veut que la femme soit de coton, elles s'opposent avec une volonté de fer, à l'injustice, à la misère, ou au trafic sexuel.
Suivez le parcours de femmes engagées dans des combats difficiles à travers le monde, dans Women and War.