Trump n'assistera pas au dîner des correspondants de la Maison Blanche
Discussion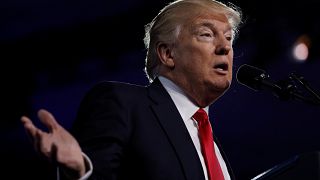 Cette fois c'est un véritable affront que fait Donald Trump aux médias américains. Le président a décidé de snober le traditionnel dîner de l'association des Correspondants de la Maison Blanche.
I will not be attending the White House Correspondents' Association Dinner this year. Please wish everyone well and have a great evening!

— Donald J. Trump (@realDonaldTrump) February 25, 2017
Stars du cinéma, hommes d'affaire et politiques se retrouvent tous les ans pour écouter un discours plein d'humour et de sarcasme du président. Barack Obama excellait à cet exercice mais Donald Trump, en pleine guerre ouverte avec les grands médias américains, qu'il appelle "fake news" ou encore "ennemis du peuple", a décidé de ne pas jouer le jeu.
Jeudi, plusieurs journalistes se sont vus refuser l'accès à un briefing off-camera de l'attaché de presse de la Maison Blanche, Sean Spicer, une décision qui a suscité une très forte indignation.
Le dîner des correspondants de la Maison Blanche aura bien lieu le 29 avril. Mais plus que jamais, les absents auront toujours tort…
Trump isn't going to an annual dinner that's typically a good-natured evening between reporters and the president https://t.co/ytv2yAdPeC

— Los Angeles Times (@latimes) February 25, 2017