Reconstruire des vies brisées par le conflit au Nepal
Discussion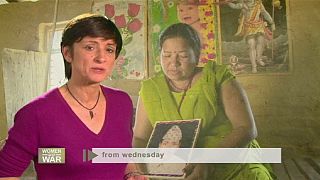 Women and War nous entraîne ce mois-ci au Népal, à la rencontre de Mina, Durga, et Laxmi.
Trois femmes qui s'efforcent de reconstruire leurs vies brisées par le conflit qui a déchiré le pays pendant 10 ans.
Chacune à sa manière, elles veulent contribuer à la construction d'un avenir meilleur au Népal, et d'une société plus juste envers les femmes.
C'est le portrait de femmes engagées dans des combats difficiles à travers le monde, que nous vous proposons de découvrir chaque mois, dans Women and War.