Australie : saisie record de 275 kg de méthamphétamine
Discussion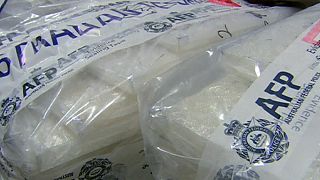 Saisie record drogue de synthèse en Australie. Les gardes-côtes ont mis la main sur près de 275 kilos de méthamphétamine dans l'Etat de Victoria. Soit une perte de 187 millions d'euros pour les trafiquants.
Australian police have charged eight people after 275 kilograms of crystal methamphetamine was seized https://t.co/Ly4j1o1UF2

— The Telegraph (@Telegraph) 4 juillet 2016
Huit personnes ont été arrêtées. La drogue était dissimulée dans des caissons métalliques fixés sous la coque de trois porte-conteneurs battant pavillon chinois.