Team USA : Bruce Arena succède à Jürgen Klinsmann
Discussion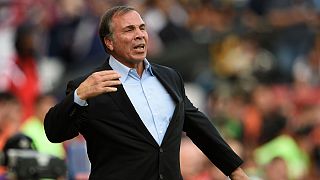 Bruce Arena retrouve un poste qu'il connaît bien, celui de sélectionneur des Etats-Unis.
L'entraîneur du Los Angeles Galaxy avait déjà dirigé Team USA de 1998 à 2006.
Avec succès puisqu'il avait gagné deux fois la Gold Cup et mené ses joueurs jusqu'en quarts de finale de la Coupe du monde 2002.
Sa nouvelle mission sera de qualifier les Etats-Unis pour le Mondial 2018, sachant qu'ils sont actuellement sixièmes et derniers dans la zone CONCACAF.
Or, seuls les trois premiers décrocheront leur billet pour la Russie et le quatrième devra passer par un barrage.
.ussoccer</a> President <a href="https://twitter.com/sunilgulati">SunilGulati has named Bruce Arena as the new head coach of the #USMNT: https://t.co/u4hj7iAYSN#BruceisBackpic.twitter.com/WtZH4uMHb5

— U.S. Soccer (@ussoccer) 22 novembre 2016
Bruce Arena succède à Jürgen Klinsmann limogé ce lundi après cinq passés sur le banc américain.
Les deux défaites concédées coup sur coup face au Mexique et au Costa Rica ont donc été fatales à l'ancien sélectionneur de l'Allemagne.
Jusque-là, il présentait un bilan plutôt flatteur de 55 victoires et 27 nuls pour seulement 14 revers.