Attaque de Westminster : suspension des débats parlementaires
Discussion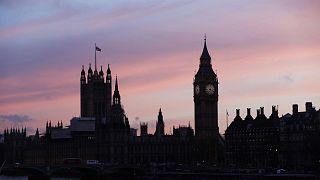 A la Chambre des communes, dès que les coups de feu retentissent vers 14h40 heure locale, la séance est brutalement interrompue.
La première ministre, Theresa May, qui venait de s'exprimer devant les députés, est aussitôt évacuée vers le 10 Downing Street, sa résidence, d'où elle supervise les opérations.
Les parlementaires, eux, restent confinés à l'intérieur alors que la police sécurise le bâtiment. Des rumeurs de colis piégé circulent. Les élus témoignent sur les réseaux sociaux, photos à l'appui.
Deux heures plus tard, ils sont évacués par petits groupes vers les locaux de Scotland Yard situés à proximité, escortés par des policiers lourdement armés, alors que le quartier est bouclé et que le ballet des ambulances se poursuit.
La session parlementaire devrait reprendre normalement ce jeudi.
We can confirm that both the House of Commons and the House of Lords will sit tomorrow at their normal times.

— UK Parliament (@UKParliament) 22 March 2017
Suspension de séance au parlement écossais d'Edimbourg également, une heure après l'annonce de l'attaque de Londres, par mesure de précaution. Les débats sur un référendum d'indépendance ont été reportés sine die. La sécurité va être renforcée autour du parlement, bien qu'aucune menace n'ait été détectée.
La première ministre écossaise, Nicola Sturgeon, a envoyé un message de solidarité aux Londoniens.
My thoughts are with everyone in and around Westminster caught up in this dreadful incident – and with the brave emergency services.

— Nicola Sturgeon (@NicolaSturgeon) 22 March 2017
Update: All events and cross party groups ScotParl</a> this evening will take place as planned, as will Committee business tomorrow morning.</p>&mdash; Scottish Parliament (ScotParl) 22 March 2017
Avec AFP, Reuters