Afghanistan : l'Université américaine de Kaboul attaquée
Discussion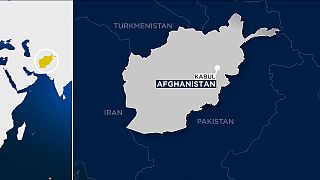 L'Université américaine d'Afghanistan à Kaboul était prise pour cible par des hommes armés depuis la fin d'après-midi ce mercredi.
Le ministère afghan de l'Intérieur fait état d'explosions et de coups de feu sur le campus où se trouvent des enseignants étrangers et des centaines d'étudiants. Le recteur de l'université parle de nombreux morts et blessés.
#AUAF under attack. I along with my friends escaped and several other of of my friends and professors trapped inside.

— Ahmad Mukhtar (@AhMukhtar) 24 août 2016
L'agence Reuters a pu contacter un étudiant par téléphone. Ahmad Shaheer a expliqué être piégé avec ses camarades dans une salle de cours et entendre des tirs à proximité.