"Apollo 13", "Titanic", l'acteur Bill Paxton est mort
Discussion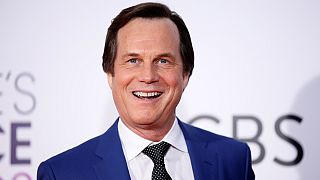 L'acteur américain Bill Paxton, connu pour avoir joué dans les films "Apollo 13" et "Titanic", est décédé à l'âge de 61 ans, a annoncé sa famille dimanche. Ce Texan est un visage familier des écrans américains, dont la carrière s'étend sur plusieurs décennies. "C'est le coeur lourd que nous vous annonçons la mort de Bill Paxton suite à des complications après une opération", a indiqué la famille dans un communiqué. Un de ses premiers rôles fut celui d'un malfrat dans "Terminator" en 1984. Il s'est ensuite fait connaître quand il a incarné Private Hudson dans le thriller de science-fiction "Aliens le retour" en 1986.
Remembering Bill Paxton: 40 Years of Success https://t.co/DlUtAs5zbvpic.twitter.com/JbiRXmFPdC

— The Collective Voice (@coll_voice_mag) February 26, 2017
Bill Paxton a aussi incarné Fred Haise, un des astronautes de la mission lunaire Apollo 13, dans le film éponyme sorti en 1995, avant de jouer dans "Titanic" en 1997 le rôle d'un chercheur de trésor dans sa quête inlassable de l'épave du navire. "Epoux et père dévoué, Bill a commencé sa carrière à Hollywood en travaillant sur des films au département des arts avant une carrière illustre de quatre décennies en tant qu'acteur et réalisateur prolifique et apprécié", a souligné sa famille. "Tous ceux qui le connaissaient sentaient la passion de Bill pour les arts. Et sa chaleur et son énergie infatigable étaient indéniables", a-t-elle ajouté.
One of the coolest things you'll see today. Storm Spotters paying tribute to the late Bill Paxton. #Twisterpic.twitter.com/7knwabjBuV

— Jason Nicholas (@JasonNweather) February 26, 2017