Cuba : les diplomates ont mal aux oreilles
Discussion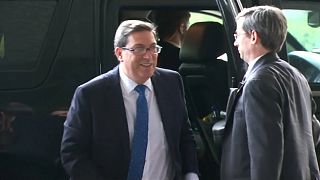 Migraines, nausées, troubles auditifs, les diplomates américains et canadiens à Cuba souffrent-ils d'"attaques acoustiques" ? Depuis neuf mois ils ressentent des symptômes inquiétants, dont personne ne comprend l'origine. Le ministre cubain des Affaires étrangères est à Washington pour tenter de résoudre le mystère avec son homologue américain.
Secretary of state says closure of US embassy in Cuba a possibility after mysterious incidents harming staff there. https://t.co/6i8vFFsudq'

— The Associated Press (@AP) 17 septembre 2017
21 personnes ont ressenti des douleurs, ou subi des lésions auditives, dont des enfants. Washington ne considère pas Cuba coupable, mais responsable en tant que pays hôte. Le secrétaire d'Etat Rex Tillerson a évoqué une possible fermeture de l'ambassade à Cuba. Fait rarissime, le
FBI
et la police canadienne sont autorisés à enquêter dans l'île. Alors que les relations se sont réchauffées entre Washington et La Havane, certains redoutent que ces manoeuvres soient celles d'un pays désireux de gâcher la réconciliation, comme la Russie ou la Corée du Nord.