A New-York: un suspect interpellé après le double meurtre d'un imam et de son assistant
Discussion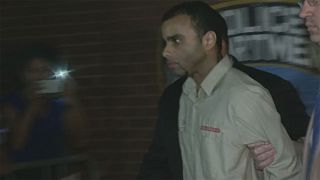 A New-York, un homme de 35 ans vient d'être inculpé après le double meurtre d'un imam et de son assistant, perpétré ce samedi.
JUST IN: Killer of Queens imam and friend charged with murder, identified as Oscar Morel, 35 https://t.co/3klN5smb5Apic.twitter.com/iziQyLLbJf

— New York Daily News (@NYDailyNews) 16 août 2016
Oscar Morel, résidant à Brooklyn, a été arrêté
dimanche soir, alors qu'il tentait de s'enfuir.
Il aurait tiré contre l'Imam Maulama Akonjee et contre son assistant Thara Uddin, à bout-portant, après la prière du samedi, devant la mosquée du quartier d'Ozone Park, dans le Queens .
La police n'a pas exclu le crime de haine, mais a indiqué que le motif du double meurtre n'était toujours pas clair.
Une cérémonie de prières en mémoire des deux victimes, s'est tenue ce lundi. Elle a rassemblé plusieurs centaines de personnes à Brooklyn.
Les résidents restent sous le choc de cette attaque commise en plein jour.
Plusieurs centaines de personnes s'étaient déjà réunies, durant le week-end, pour dénoncer ces meurtres et réclamer que justice soit rendue au plus vite.
Avec agences