Ant, filiale d'Alibaba, s'offre MoneyGram
Discussion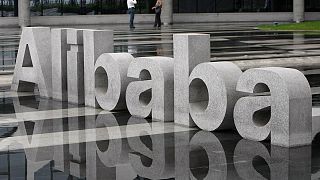 La filiale de paiement en ligne du Chinois Alibaba, Ant Financial Services, s'offre l'Américain MoneyGram pour 880 millions de dollars, soit 823 millions d'euros.
We are excited to announce that MoneyGramMe</a> is set to join the <a href="https://twitter.com/AntFinancial">AntFinancial family! https://t.co/2MoNPzNhsN

— Ant Financial (@AntFinancial) 26 janvier 2017
Si l'opération est validée par le Comité sur les investissements étrangers aux Etats-Unis, elle permettra à Ant d'étendre drastiquement sa présence hors de Chine.
MoneyGram domine l'industrie des transferts d'argent avec son compatriote Western Union. Il dispose de 350.000 relais chez des détaillants dans près de 200 pays à travers le monde.
Il n'a cependant pas su amorcer le virage numérique des services en ligne.
Avec Reuters.