2016, année de l'incertitude pour les banquiers centraux
Discussion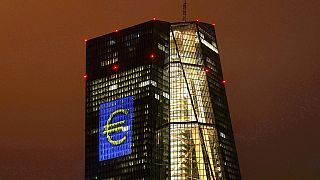 Alors que l'année touche à sa fin, l'heure est venue de nous retourner sur les événements économiques majeurs de 2016.
Cette année, la Réserve fédérale américaine et la Banque d'Angleterre ont fait l'expérience d'un paysage politique en mutation. Cela pourrait bien arriver à la Banque centrale européenne en 2017.
Risks to financial stability: UK commercial real estate. https://t.co/91B7I5gA9c#FinancialStabilityReportpic.twitter.com/cc5FimtiRt

— Bank of England (@bankofengland) 12 décembre 2016
Une nouvelle réalité, où les banquiers centraux doivent adapter leurs décisions à des orientations électorales de plus en plus imprévisibles.
C'est pourquoi ils continuent de mettre en garde contre l'incertitude et se montrent réticents à livrer des prévisions claires. Difficile, dans ce contexte, de se concentrer uniquement sur ce qui est au coeur de leur mandat : la stabilité des prix.
Economic Bulletin: Uncertainty is likely to have contributed significantly to real GDP growth fluctuations https://t.co/miMcPuYRB8pic.twitter.com/nCj2dJXFKc

—

ECB

(@ecb) 19 décembre 2016
Economic Bulletin: Economic uncertainty in the euro area peaked during recessions https://t.co/miMcPuYRB8pic.twitter.com/nH8ROMA3ND

—

ECB

(@ecb) 19 décembre 2016