Italy: Berlusconi completes community service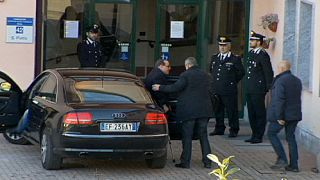 Former Italian prime minister Silvio Berlusconi has finished his community service.
The 78-year-old has been helping on an Alzheimer's ward near Milan, as part of a tax fraud sentence.
Berlusconi quickly got back into politics, later meeting with the leader of the anti-immigration Northern League.