Ligue des champions : Paris affrontera Barcelone
Discussion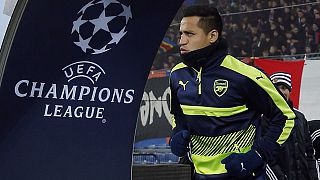 Le Real Madrid, champion d'Europe en titre, affrontera les Italiens du FC Naples en huitièmes de finale de la Ligue des champions. Le tirage au sort a eu lieu ce lundi à Nyon en Suisse.
⚽ The official result of the #UCLdraw! ⚽

Most exciting match? pic.twitter.com/r2z88m6VtX

— Champions League (@ChampionsLeague) 12 décembre 2016
L'affiche de ces 8es de finale opposera le Bayern Munich à Arsenal. Monaco sera opposé à Manchester City, qui avait atteint l'an passé les demi-finales. Tirage compliqué pour le Paris Saint-Germain, qui hérite du FC Barcelone, et qui jouera en plus le match retour en Catalogne.
La Juventus de Turin et l'Atlético Madrid partiront favoris face au FC Porto et Leverkusen.
Les Anglais de Leicester, qui disputent leur première Ligue des champions, joueront face au FC Séville.
Les matchs se joueront en février et mars.